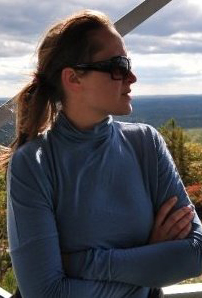 Daria Paxton is the owner and founder of Gaia Gardens. She graduated from Mason Gross School of the Arts at Rutgers University with a BFA in visual arts. Additional studies included botany and ecology on the Cook College campus of Rutgers University. In 2003, Daria successfully completed the Rutgers Master Gardener Program in Bergen county. She has traveled extensively through the continental US as well as Japan, Costa Rica and Spain. These travels have provided Daria with a knowledge of historic gardens, plant origins, and different styles of the world.
Gaia Gardens will create a beautiful, organic, and sustainable environment that integrates aesthetically and ecologically with your property.
We do this by providing personalized design tailored to your lifestyle. We design with a preference toward low maintenance, native, and functional landscaping based upon principles of sustainable land use and permaculture.
Our finished projects are attractive while also serving a purpose. The careful selection of plants and knowledgeable design implementation can solve drainage problems and reduce the cost of heating or cooling a home. Many beautiful plants can also provide healthy snacks, for you and local wildlife.
Prior to beginning a project, we will evaluate the present habitat and design according to the characteristics of your property. Plants are positioned with respect to their own micro-climate, treated as an element in the ever changing composition of nature.
We maintain the same approach throughout all of our services, which include: landscape design and maintenance, hardscaping, plantings, container gardening, lighting design, and specialty gardening. Our maintenance practices are geared towards the health and success of every plant while emphasizing your stylistic preferences. We use IPM (integrated pest management) for effective, environmentally low-impact, low-cost problem solving.
"He who plants a tree plants a hope." Lucy Larcom
Associations & Memberships
Angie's List
Better Business Bureau of NJ
Association Of Professional Landscape Designers (APLD)
New Jersey Landscape Contractors Association (NJLCA)